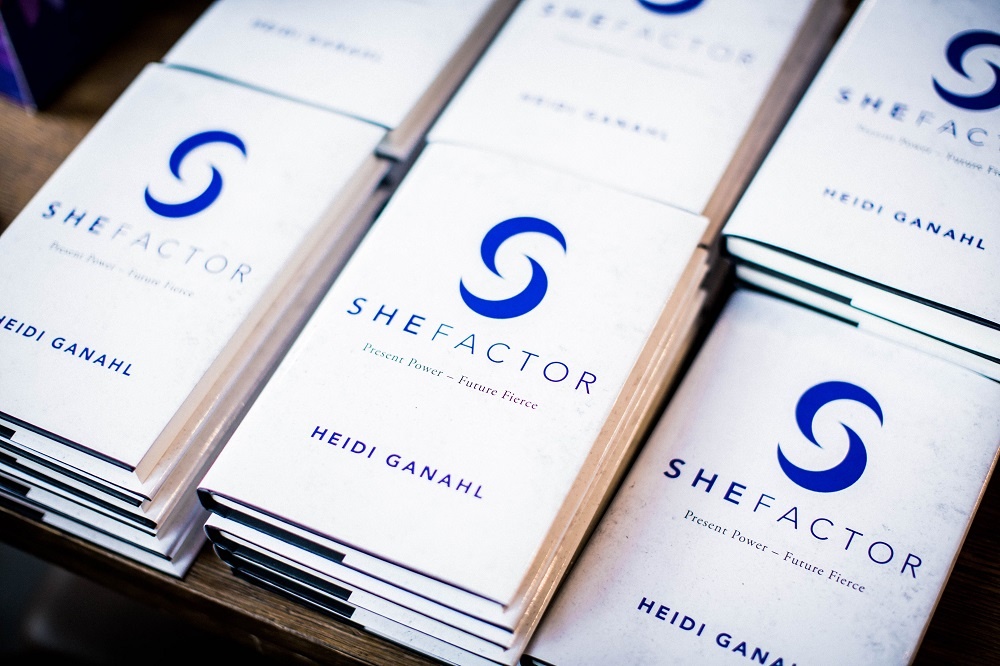 Photo Credit: Asa Dyer
Known for her work in founding and growing the $100 million pet care franchise, Camp Bow Wow, entrepreneur and CEO Heidi Ganahl recently announced the release of her new book titled SheFactor, aimed to guide and encourage young women to achieve success in their careers, personal lives, and beyond. The SheFactor book launches alongside the SheFactor mobile app that acts as a tool to help young women stay connected and accountable to their goals. The SheFactor community can seamlessly track personal goals and learn new strategies each week, and join local SheFactor Squads to meet live and garner support from friends and peers. Below, Ganahl talks about SheFactor and offers advice for female professionals.
How did you get to where you are today? Can you share the ups and downs you've experienced along the way?
I've faced extraordinary adversity throughout my life and I've experienced a few different twists and turns in my own career. My entrepreneurial spirit and love for animals helped me to build a $100 million brand in the pet and franchise industry, Camp Bow Wow. When my daughter, Tori, was about to graduate from the University of Oregon, I started working with her to craft a plan for what was next after college.  I tapped into tools and resources I used with my team of young leaders at Camp Bow Wow to help her and it worked like a charm.  I started to help other young women use the same ideas and develop their own path to success- which is how SheFactor first got started.
What are some ways that women can take advantage of the SheFactor Platform to further their careers?
This is an incredible time in history for women. The idea for SheFactor was launched to help young women see the power they've got and to encourage them to use it. Young women can read the book or download our app to launch their journey. They can answer some questions to really learn more about themselves and their SheFactor silhouette which will help them to prioritize the areas they'd like to improve on or focus on when taking the next step or first step towards their career goals. Through setting these goals for their highest ranked areas and learning to self-score each week, women can help hold themselves accountable through the app where we provide coaching and tailored content, as well as local mentors or networking sessions to discuss.
What is your vision for the future of SheFactor?
With SheFactor, my vision is to inspire women to live life with greater authenticity and empowerment through a proprietary on/offline community. Our interactive, technology, live events, and inspiring content serves as the backbone of women's journey and my goal is to drive personal performance for our community, and deliver greater value to our economy and society.
What tips can you offer to young women who want to take the next step in their careers?
A great way to start preparing yourself for your career is by getting yourself out of your comfort zone and meeting new people. Whether it's through conscious networking efforts or simply volunteering and heading to industry events, expanding your network is an important step in preparing for the next phase of your career. SheFactor can prepare you for those risk-taking events by helping to organize your goals and the value behind each of them. Investing time into yourself is the key to making yourself valuable and taking your career to the next level. The thing about investing in yourself is that no one else can do it for you. You have to show up and make 100% of the effort.
To purchase the SheFactor book, please visit https://www.amazon.com/SheFactor-Present-Power-Future-Heidi-Ganahl-ebook/dp/B07NVV7LY1/. For more information and to download the mobile application please visit https://www.theshefactor.com/how-it-works