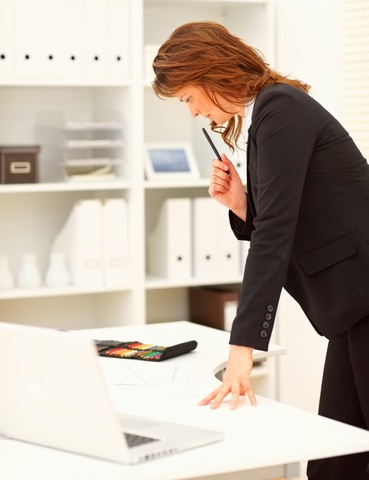 Whether your goal is to work for yourself or to make some extra money, freelance work can provide the opportunity to market your skills and establish a reputation in your field.  Although freelancing is common among artists and designers, freelance work is available in business, information technology, and a variety of other industries.  A few places to find quality freelance and contract work:
Guru has 16 subcategories, including graphic design, admin support, engineering, programming, writing, and photography.  A ranking system rates freelancers based on repeat business.   Employer statistics and ratings are shown for each listed project.
iFreelance
iFreelance allows professionals to place bids on projects and buyers choose a provider when the bidding period ends.  You can create a profile, including your portfolio and skills.  The site costs $4.69 a month to post a basic profile and is commission-free.  You can deactivate your account at any time.
Elance
Elance has four levels of membership – free, professional, small business, and large business.  With the free membership, you receive 10 marketplace connects (connects allow you to apply for jobs), plus five keywords and skills. An online workspace of 500MB is available for every membership level.  Each plan has 4-6% service fee plus wire transfer fees.
FlexJobs.com specializes in telecommuting jobs.  There are a number of freelance opportunities, in addition to part-time and full-time positions.   Membership costs $14.95 per month or $49.95 per year.  The FlexJobs staff screens  for job scams and conducts research on every company.  Extensive search options allow you to search by keyword, location, company, job status, and more.
Although Sologig doesn't have a large variety of employers in each job category, it's free to join and has a good number of high quality jobs available.  In addition to freelance and contract work,  Sologig also has full-time and part-time jobs. After filling out a profile that includes your skills and salary preferences, matching jobs will be shown. Get email alerts when jobs that match your profile are posted.
Most job boards don't list legitimate freelance work and there are plenty of scams, so joining one or more freelance sites might be worth the membership fees.   A few sites I found weren't clear about membership fees and cancellation terms, so they weren't included in the list.  Be very cautious if a site isn't up front about costs or if job listings seem too good to be true.