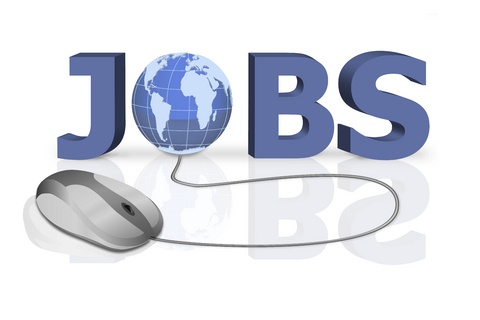 Finding a real job on a job board can be extremely frustrating.  Jobs are often several weeks old, many ads are for surveys or commission-based sales jobs.  Sifting through all the spam to find relevant jobs takes time, even with sorting options.  A few tips for using a job board:
Ignore jobs that seem too good to be true and work-at-home ads.  These ads are usually for training programs that charge you a lot of money to get trained in a field that may or may not be in-demand.  They could also be total scams that ask for money up-front but never deliver any materials.
Ignore nationwide listings.  These are usually work-at-home ads.
Check for details. What's the company name and location or recruiting agency?  Is there a detailed job description?  Real companies with real jobs post details.
Apply through the company website.  You're much more likely to get a response if you send an email directly to the recruiter/hiring manager, or apply through the company's career website.
Organize  your search.  Create a document with information about your usernames/passwords on job boards.  Keep a record of the jobs to which you've, including date applied, job title, company, and location.
Create job alerts.  Job alert is a great feature that delivers relevant jobs to your inbox so you don't have to visit every job board each day.  It's best to sign up for daily alerts, so that you'll have the chance to apply to jobs before they close.
Be specific. The more specific you are in your search, the more likely you are to find a job that matches your qualifications.  For example, type in "accounts payable specialist", instead of "accountant".  You can also type in skills rather than a job title.  This method increases the chance that you'll find real jobs with detailed descriptions of job requirements.
Don't overlook niche job boards.  You should sign up for several niche job boards that target workers in your industry, your geographic location and at your experience level.  See the online resources page for a list of suggested job boards.
Job boards aren't the only places to find jobs.  Visit company career pages, look in your local newspaper's classified ads, and visit your campus career center if you're a student.  For information about job openings in various industries and locations, visit CareerAlley.com.
Copyright secured by Digiprove © 2010