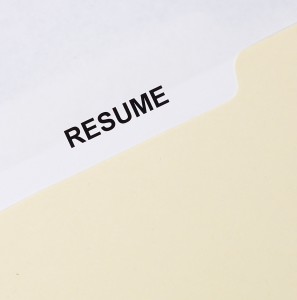 Resume advice can be confusing, because everyone has a different idea of what information should and shouldn't be included. However, there are a few key items that should always be on your resume no matter your industry or experience level.
Summary of Qualifications
A summary of qualifications allows the reader to determine your overall fitness for the position by highlighting key skills and accomplishments. Many job-seekers use the top resume section to state their goals, but this isn't particularly helpful to the hiring manager. It is assumed that the job fits into your career plan if you apply, and your career goals can be discussed in the cover letter.
Measurable Accomplishments
Instead of simply stating responsibilities from previous jobs, try to include specific accomplishments. Did you implement any positive changes,  improve processes, or participate in any projects? Include numbers and data whenever possible. For example, a customer service representative might list the average call volume per day and an administrative assistant would include the number of executives supported.
Technical Skills
While hiring managers can infer soft skills by reading through your accomplishments and conducting interviews, they will want to see industry-specific technical skills listed separately on your resume. A section specifically for skills allows for better scanning and therefore makes it easier to quickly assess eligibility for the position. Busy hiring managers might not bother to read through your resume to weed out important skills, so be sure the technical skills are set apart from other sections and easy to see.
Keywords
Many companies use software to filter resumes, so keywords are essential to making sure your resume gets seen by human eyes. Look for words that are used in the job listing, and try to place those in your resume. Be sure to include industry keywords, such as commonly used software.
For more help on creating the perfect resume, read Resume Magic, 4th Ed: Trade Secrets of a Professional Resume Writer (Resume Magic Trade Secrets of a Professional Resume Writer)
.