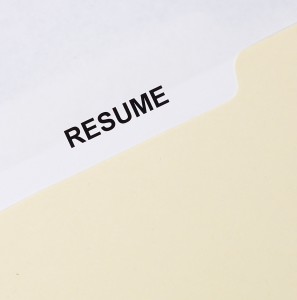 If you're trying to find a job,  you may think that the more resumes you send out, the more likely you are to land an interview. But when trying to attract a hiring manager's attention, it's best to focus on tailoring your resume to relevant jobs rather than applying to as many jobs as possible. Read on for advice on finding relevant jobs and making sure you present yourself as a good candidate.
Find jobs that match your qualifications. You're more likely to get responses from potential employers when your experience and education match the job description. It's best not to waste time applying for jobs for which you aren't qualified. Your qualifications don't have to match exactly, but you should meet the most of the criteria.  For example, you may not have the experience required, but you should meet the education requirements. Alternatively, you may not have the education required, but some employers will overlook the lack of a certain degree or level of education if you meet the skills criteria.

Tailor Your Resume to Each Job. Whether your resume is being read by software or a human, you want relevant skills and accomplishments to stand out.  By studying each job listing, you can tailor your resume by using keywords and placing the most relevant items at the top. You may also need to leave off irrelevant jobs, skills, and other information.
Don't Forget the Cover Letter. Your cover letter should be an extension of your resume, elaborating on important points and describing how you can benefit the potential employer.  Sending out the same cover letter for every job is a bad idea, since most hiring managers want to know how you will be an asset in the specific role for which they are hiring. As with your resume, you want to describe your most relevant skills and achievements in further detail and leave off irrelevant information. You may also mention why you would like to work for the company.
Spending more time on fewer job applications is likely to yield better results than applying to lots of jobs over the same amount of time, assuming you look for the right jobs and present yourself as a good candidate. By doing this, you'll outshine many other candidates who don't spend time creating quality resumes and cover letters.
Read Knock 'em Dead Resumes: A Killer Resume Gets More Job Interviews! for more resume advice.