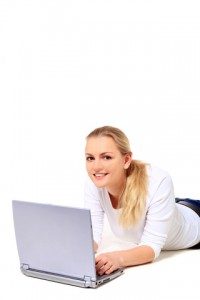 No matter your career stage, keeping an updated resume or portfolio is crucial. Presenting your career achievements and skills online is also essential to remaining competitive in today's job climate. Whether you're a recent graduate looking for your first job or an experienced professional searching for better opportunities, having an online career presence can increase the likelihood of achieving your goals.
For Students
If you're a current student looking for a place to promote your resume or portfolio, Seelio is a good website to consider. Showcase your projects and talents, interact with other students, and search for job opportunities. You can also sign up to have your portfolio reviewed for free or have your portfolio featured on the blog.
For Recent Graduates
Are you a recent graduate frustrated about entry-level jobs that require experience? Do you feel that you have the necessary skills for jobs but are being overlooked by employers? thePortfolium is a new interactive online portfolio platform designed to help college grads aggregate their academic and work experiences in order to showcase their achievements and relevant skills. The site provides an ideal resource for serious students that want to easily transition from academic success to career success.
For Creative Types
If you work in a creative field, showcasing your portfolio online will make it much easier for potential clients and coworkers to evaluate your work. If you need support in creating a portfolio, consider using OPResume . The site allows you to showcase your work and create your own career website without having to learn HTML. Choose from a variety of templates, connect to a customized domain, and give your resume a QR code. The basic (lite) package is free and the premium package costs $3.75 per month. For other portfolio sites, reference DesignInstruct.com's list of 15 Free Online Portfolio sites.
For Everyone
Every job-seeker should have a LinkedIn profile. As the main career-oriented social networking site, LinkedIn will likely offer the most opportunities for connections no matter your career field or job history. You can stay connected to former coworkers and professors, while staying up-to-date with your alma mater or favorite companies. The site is easy to use and has a variety of privacy settings so you can choose what is shown on your profile.
An online presence can make a big difference for students, graduates, and experienced professionals. If you want better career opportunities, utilizing online portfolio and resume sites will make you stand out among other job-seekers and offer unique networking opportunities. There are plenty of ways for you to improve your resume, so don't get discouraged.