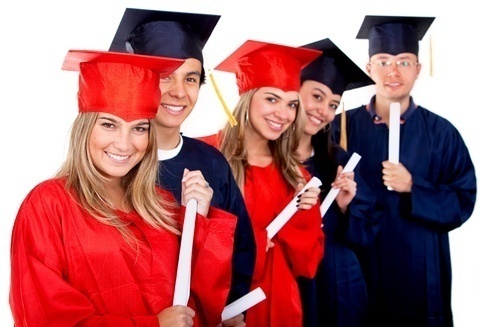 When thinking of the most marketable college degrees, the liberal arts may not come to mind. But there are many career opportunities for graduates with degrees that fall under the broad category of liberal arts and sciences. Not surprisingly, the science and math degrees offer the most lucrative opportunities and translate most easily to "real world" occupations. However, even humanities have surprising advantages if graduates know how to market themselves.
Chemistry
Although chemistry isn't always considered a liberal arts degree, it is often included in the liberal arts and sciences category. With a degree in chemistry, graduates can work as chemical technicians, chemists, science teachers, and quality control analysts. A graduate degree will open even more opportunities, particularly in research and academia.
Economics
Economics majors can expect good career prospects thanks to their broad knowledge of economic concepts that can be applied in many jobs. Economics graduates may work in financial services, marketing research, government, or education. Individuals with a graduate degree in economics can apply for economist job openings. Economists earned a median annual wage of $99,180 in 2015, according to the Bureau of Labor Statistics.
English and Communications
From writing and editing to marketing and advertising, there are countless career options available to English majors. Communication is a valuable skill that employers look for in entry level employees and English majors know how to communicate well in a variety of different situations. Make your English degree even more marketable by taking courses in business communications and by volunteering or interning in positions that highlight your communication skills.
Foreign Languages
In a global economy, command of foreign languages is a highly valuable skill that can set candidates apart from the crowd. Graduates with language degrees can teach, work as translators, or utilize their skills in the business world. A career in the travel and hospitality industry is also a great path for those with foreign language skills. Knowing more than one foreign language can make you even more marketable as a job candidate.
International Studies
A degree in international studies or relations opens up many opportunities in the business, government and non-profit sectors. Some jobs related to international studies: compliance manager, regulatory affairs manager, human resources manager, program manager, intelligence analyst and political scientist.
Math and Statistics
A degree in math or statistics can be very profitable, with many math graduates landing jobs at top financial firms. You can also work in government, engineering, or consulting. Taking courses in business or finance can also increase your odds of landing a good job.
For more advice on making your liberal arts degree more marketable, read Great Minors for Liberal Arts Majors. You can also visit our Jobs for Liberal Arts Majors page for ideas on career options.
Save
Save
Save
Save
Save
Save
Save
Save
Save
Save
Save