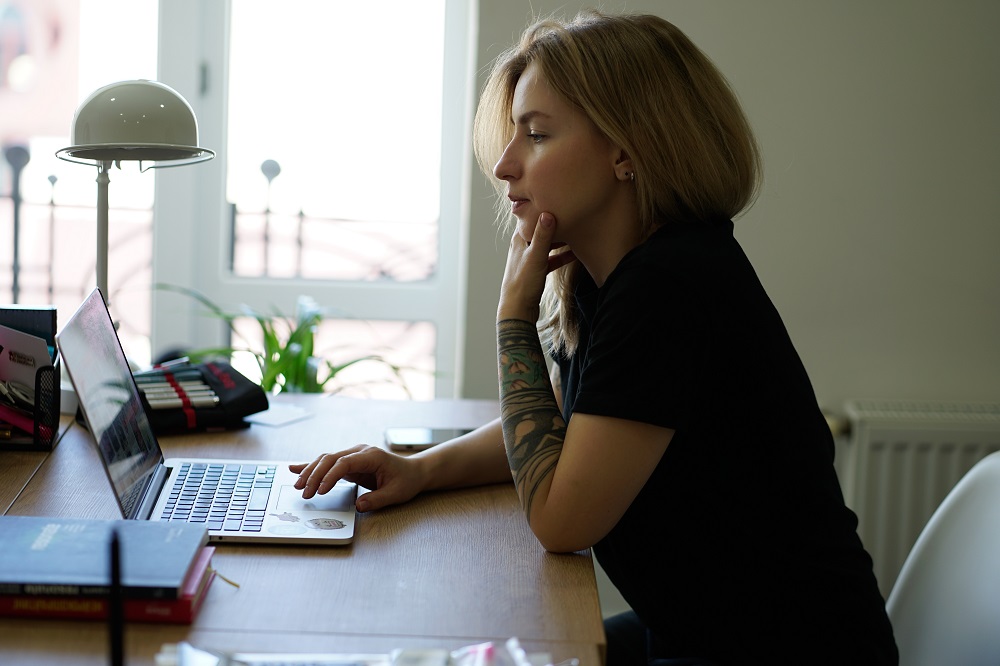 Photo by Eugene Chystiakov from Pexels
Working from home is the dream for many professionals. Although work from home jobs are becoming more commonplace, it's still rather difficult to find a legitimate job that allows telecommuting. One great place to start is FlexJobs, a job site specifically for remote and flexible jobs. Flexjobs features some of the world's top employers, and offers a variety of tools and resources for job seekers.
Although many companies are starting to offer more remote and flexible positions to attract top talent, some jobs better lend themselves to working remotely. Below, a list of the best work from home jobs in 2019.
Virtual Assistant
Virtual assistants perform a variety of tasks, including scheduling appointments, answering emails and making travel arrangements. Pay varies depending on the range of duties and level of experience. Although formal education is not required for most positions, previous experience in administrative roles is a plus.
Copywriter
Copywriters create slogans and other scripts that accompany advertising visuals. Many copywriters work on a freelance basis and enjoy flexibility in both where and when they work. The median salary for a copywriter is around $48,640 per year.* A degree in English, Journalism, Communications or related field is generally required.
Social Media Marketer
Social media marketers create content for various social media platforms, grow followers, and interact with customers via social media outlets. Most positions require experience with social media marketing and strong communications skills. Employers may require that applicants have a degree in marketing or communications.
Customer Service Representative
Many companies are now hiring work-from-home customer service reps. In order to be successful as a remote customer service representative, you should have the right equipment and a quiet space to work. According to PayScale, the average hourly pay for customer service reps is $13.73. No post-secondary education is required for most CSR jobs, but excellent communication and computer skills are a must.
Data Analyst
Data analysts collect and interpret data. They identify patterns and trends in data sets and report results to relevant people or departments. A degree in mathematics, statistics or related field is usually required. Data analysts earn a average annual salary of $59,335 according to PayScale.com.
Transcriptionist
If you're a fast and accurate typist, transcription jobs are the perfect work-from-home career option. General transcriptionists cover a wide range of topics, while others specialize in medical or legal transcription. They must have a strong attention to detail and a good command of the language they are transcribing. Compensation varies depending on level of experience and whether one chooses to specialize in a particular industry.
Online Tutor
Online tutors work may work independently or for an online tutoring service. Although there are no formal requirements, most services require that applicants pass an assessment test to demonstrate their knowledge of a particular subject. According to Glassdoor.com, online tutors earn an average base pay of $23,345 per year. Tutors who specialize in high-demand subjects can expect to earn more.
Software Developer
Applications software developers design computer applications, such as word processors and games, for consumers. Systems software developers create the operating systems that control computers and other electronics. A degree in computer science or software engineering is required for most jobs. According to the Bureau of Labor Statistics, Software Developers earned a median annual salary of $105,590 in 2018.
Interpreter or Translator
Interpreters working from home must handle calls or emails promptly and on demand. They conduct interpretation sessions, rendering correct concepts and meaning. Interpreters should be fluent in the required languages and possess good people skills. Most positions require a high school diploma or equivalency. Interpreters earn an average hourly rate of $19.67, according to PayScale.com.
Technical Writer
Technical writers are responsible for making complex information more easy to understand. They create instruction manuals, how-to guides, and other supporting documentation to help meet user needs. Technical writers frequently use the internet to disseminate information as more consumers use search engines and social media platforms to obtain product information. A bachelor's degree in English or a related field is the standard requirement for technical writing jobs. Additionally, knowledge of a specific technical field such as computer science or medicine, may be necessary. According to the Bureau of Labor Statistics, technical writers earned a median annual wage of $71,850 in 2018.
For a variety of remote and flexible job listings, visit FlexJobs.com. 
*Source: https://careers.stateuniversity.com/pages/7693/Copywriter.html