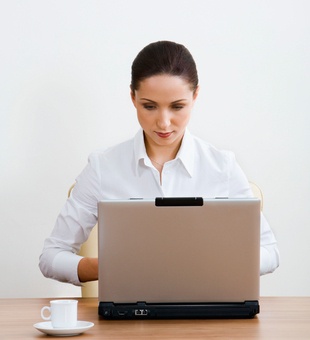 As a Highly Sensitive Person and introvert, life presents many challenges. We are bombarded by sights, sounds, and situations that can easily overwhelm us. Many jobs are full of stress, constant social interactions, and other negative things that can lead to decreased productivity or even health problems for highly sensitive people. Finding a job that works for an HSP introvert isn't always easy, but it is possible. We need work that allows us time to think and work carefully and one that also offers a good degree of autonomy. If you're an HSP and introverted, consider the following career options.
Transcriptionist
Transcriptionists listen to dictation or other recorded materials and accurately transcribes what is heard into written form. They may specialize in medical or legal transcription, or do general transcription work. Many transcriptionists work from home and are self-employed. The ability to type quickly and accurately is a requirement for the job and post-secondary training may be required by some employers. The salary for transcriptionist varies widely depending on the industry and employer.
Graphic Designer
Graphic designers create visual designs for ads, brochures, and publications. Since many graphic designers work on a freelance basis, you can set your own hours and work from home. Graphic designers earned a median annual wage of $46,900 in 2015.* A bachelor's degree in graphic design or a related field is usually required.
Technical Writer
Technical writers create instruction manuals and other documentation to help communicate highly complex information more easily. Some technical writers are self-employed, while others work directly for employers or consulting firms. A degree in English, communications or related field is preferred. In some cases, in-depth knowledge of a specific field (medical, engineering, etc.) is preferred. Technical writers earned a median annual wage of $70,240 in 2015.
Photographer
Most photographers spend a lot of time working with people, but this job works for introverts for a couple of reasons. First, many photographers work on a freelance basis and can decide how many clients to take on and, to an extent, when to work. It also provides a creative outlet, which many HSP's enjoy. Photographers earned a median annual wage of $31,710 in 2015.
Archivist
Archivists help appraise, preserve and catalog historic documents. Most archivists work at museums or historical sites, while others work for the government or in educational services. A master's degree in history, library science or related field is usually required for archivist positions. Archivists earned a median annual wage of $50,250 in 2015.
Most HSP introverts will be happy in careers that allow them to work alone or one-on-one in quiet environments. They also tend to enjoy creative occupations and jobs that allow flexibility. If you want more ideas on jobs for our personality, read Do What You Are: Discover the Perfect Career for You Through the Secrets of Personality Type.
*Wage data from the Occupational Outlook Handbook