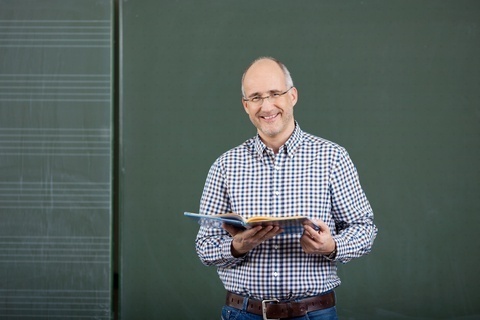 One important part of career satisfaction is the belief that one is making a real difference for others and a positive contribution to society. Although many individuals in the helping professions are poorly compensated, there are careers that make a difference and also offer good salaries. A few high-impact, well-paying careers to consider:  
Nurse Practitioner
Nurse practitioners, also known as advanced practice registered nurses, perform typical nursing duties in addition to prescribing medications, ordering tests, and diagnosing medical conditions. Nurse practitioners earned a median annual pay of $96,460 in 2012 and much faster than average growth (31%) is projected through 2022. A master's degree in nursing, along with certification, is required for entry into the field.
Occupational Therapist
The goal of an occupational therapist is enable injured or disabled patients to live more fulfilling and independent lives. In order to accomplish this goal, occupational therapists assist patients with activities of daily living, such as walking or eating. Occupational therapists earned a median annual pay of $75, 400 in 2012 and 29% growth is projected though 2022. A master's degree in occupational therapy is required.
Physical Therapist
Physical therapists help injured patients improve mobility and manage pain. They may treat a wide variety of patients, from injured athletes to stroke victims. Physical therapists earned a median annual pay of $79,860 in 2012 and growth of 36% is projected through 2022. A Doctor of Physical Therapy (DPT), along with a license, is required.
School Psychologist
School psychologists have a large range of responsibilities, from administering psychological tests to developing individualized education plans. One primary duty is counseling students and families in order to improve learning and behavior in students. In order to be qualified, one must hold a master's or Ph.D in psychology or a related field. Psychologists earned a median annual pay of $69,280 in 2012.
Vocational and Technical Instructor
Vocational, career, or technical instructors may work in high schools, trade schools, and community colleges. They're focus is on preparing students for careers in a variety of industries, including auto repair, healthcare, and office administration. A bachelor's degree is the minimum requirement, and instructors working at the post-secondary level may hold master's degrees.  Median annual pay for all career and technical educators was $52,910 in 2012, but pay will vary widely depending on subject taught.
Instructional Coordinator
Instructional coordinators develop curriculum, train teachers, analyze curriculum effectiveness, and help with the implementation of teaching standards. Most instructional coordinators work for elementary, middle and high schools. Others work for colleges and universities, the government or education services. A master's degree in education or a related field, in addition to related work experience, is required. Instructional coordinators earned a median annual pay of $60,050 in 2012.
Interpreter/Translator
Interpreters and translators facilitate communication between speakers of different languages. They may work for hospitals, schools, the government, or professional service firms. Some interpreters and translators are also self-employed. A bachelor's degree is the minimum requirement for most jobs, in addition to fluency in one or more foreign languages. Rapid growth – 46%- is projected through 2022. Interpreters and translators earned a median annual pay of $ 45,430.
[wpedon id="11354″ align="center"]
Biomedical Engineer
For those interested in science and engineering, biomedical engineering provides a great career option. Not only is higher than average growth projected -27% through 2022-but the job allows you to help patients' quality of life through the development of new medical technologies and equipment. A bachelor's degree is the minimum requirement for entry-level jobs, but many biomedical engineers hold a master's degree or Ph.D. Median annual pay was $86,960 in 2012.
Conservation Scientist
Conservation scientists and foresters are responsible for the management of forests and natural parks. Conservation scientists ensure compliance with government regulations, and work to protect the environment and improve forest-cleared land. Foresters are responsible for the supervision of conservation workers, fire prevention, timber removal, and overseeing forest regeneration. Conservation scientists and foresters earned median annual pay of $59,060 in 2012. A bachelor's degree in forestry or a related field is required for most entry level positions. Although growth is slower than average, job prospects should be good particularly in the southwestern US where lands have been negatively impacted by fires.
Personal Financial Advisor
If you have an interest in business and finance, but want to make a more direct impact in the lives of individuals, consider financial advising . Personal financial advisors help clients with retirement, investments, and other financial planning decisions. Many financial advisors are self-employed, and others work for investment firms or insurance carriers. Growth for the profession is projected to be much faster than average, with a 27% increase expected through 2022. Personal financial advisors earned a median annual pay of $67,520 in 2012. The minimum qualification for entry-level jobs is a bachelor's degree, preferably in business or finance. For more career ideas, read 50 Best Jobs for Your Personality, 3rd Ed