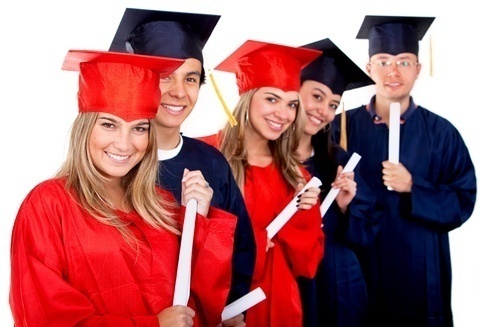 You don't need to spend four or more years in school to be qualified for a great career, and the rising cost of tuition makes a two-year degree a smarter choice for many.  Fortunately, an associate's degree can be more marketable than a bachelor's or even a master's degree, depending on your concentration.  Some associate's degrees with related high demand careers:
Physical Therapist Assistant
Physical therapy assistants not only help physical therapists provide therapy treatments, but may also aide in the development of treatment plans.  Employment for physical therapy assistants is expected to grow 33 percent in the next decade.  Average annual salary for physical therapist assistants was $46,300 in 2008.*

Veterinary/Animal Health Technology
Demand for veterinarians is projected to increase in the coming years, and employment for veterinary technicians is also projected to grow much faster than average.  In addition to completing a 2- or 4- year veterinary technology program, prospective veterinary technicians must pass a state exam.  Average annual salary for veterinary technologists was $29,850.
Diagnostic Medical Sonography/Ultrasound Technology
Diagnostic medical sonographers  use ultrasound technology to produce images of internal organs that are used by physicians for diagnostic purposes. No only must ultrasound technicians be familiar with equipment, but they must also have an understanding of anatomy and physiology.  Average annual salary for diagnostic medical sonographers was $62,660 in 2008.
Heating, Air Conditioning, Ventilation and Refrigeration  Technology
HVAC technology is a growing field that suits those with realistic career interests.  HVAC technicians repair and install heating, cooling, ventilation and cooling systems. Employment growth will be much faster than average over the next decade, according to projections.  HVAC technicians earned an average annual salary of $42,240 in 2008.
Computer Systems Networking and Telecommunications
Within the IT field, network systems analysis and data communications is one of the fastest growing specialties.  An associates degree provides a great supplement to work experience or a way to gain the education qualifications required for most IT support jobs.  The average annual salary for computer support specialists was $46,370 in 2008.
Other associates degrees to consider: occupational therapy assistant, surgical technology, and radiologic technology.  If you have a bachelor's degree or higher, it doesn't mean you can't go back to school for an associate's degree.  Community colleges are full of non-traditional students with a variety of backgrounds, including those with advanced degrees.  A two-year degree can lead to a job that not only pays well, but one that is also in demand and rewarding.
* Salary information from MyPlan.com