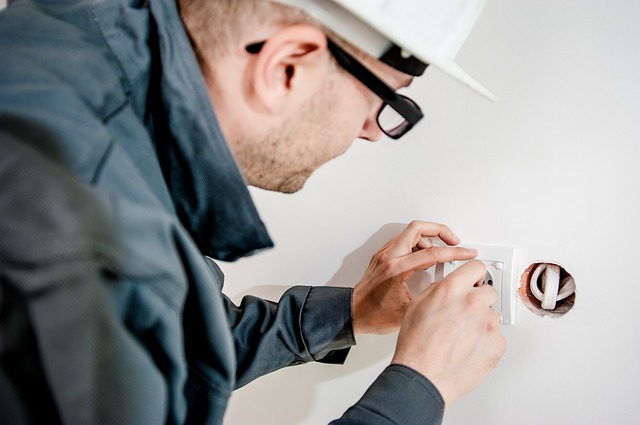 Skilled trades are often overlooked because college is viewed as a necessary step on the path to success. However, careers in the skilled trades can often pay more than jobs that require college degrees and workers with these skills are often hard to find due a decrease in interest as students choose college over the trades. If you're thinking about career options and aren't sure if college is the right path, consider the following high demand, well-paying jobs.
Solar Photovoltaic Installers
Solar photovoltaic installers install and maintain solar panels. Much of their work is done outdoors and they often need to travel to job sites. On-the-job training or an apprenticeship is required. Solar panel installers earned a median annual wage of $37,830 in 2015. Projected growth is much faster than average – 24% through 2024.*
HVACR Technicians
HVAC or HVACR technicians install and repair heating, ventilation, air conditioning, and refrigeration systems. They work in a variety of settings, including homes, offices, schools, and other buildings. Due to the complex nature of the work, post-secondary education is often required. Some HVAC technicians receive training through an apprenticeship. In addition, some states require HVACR technicians to be licensed. HVACR Technicians earned median annual wage of $45,110 in 2015. Projected growth is 14% through 2024, with 36,900 new jobs added.
Electricians
Electricians install and maintain electrical systems in residences, factories or other buildings. Training through an apprenticeship and/or trade school program is required, in addition to acquiring a state license. Electricians earned a median annual wage of $51,880 in 2015. The Bureau of Labor Statistics predicts an additional 85,900 electrician jobs through 2024 (a growth rate of 14%).
Plumbers, Pipefitters, or Steamfitters
Plumbers, pipefitters, and steamfitters install and repair pipes and plumbing systems. About 10% are self-employed. The job often requires after-hours and weekend work to handle emergencies. Many plumbers receive training through apprenticeships, while others attend technical or trade school. Most states require plumbers to have licenses. Plumbers, pipefitters and steamfitters earned a median annual pay of $50,620 in 2015. The field is projected to grow by 12% through 2024, with 49,100 new jobs expected.
Welders, Cutters, Solders and Brazers
Welders join or cut metal parts using a variety of tools and equipment. Over half work in the manufacturing industry. On-the-job training is required, and many workers have post-secondary technical or trade school education. Some positions require certification. Welders, cutters, solders and blazers earned a median annual wage of $38,150 in 2015. Although projected job growth is slower than average, job opportunities should be good for qualified workers.
If you're interested in any of the above careers, visit your local technical or trade school to talk about training options. Alternatively, if you know someone working in the field you can set up an informational interview to learn about job shadowing or apprenticeship opportunities.
* Median pay, number of new jobs and projected growth as reported by the Bureau of Labor Statistics.

Save
Save
Save
Save
Save
Save
Save
Save
Save
Save
Save
Save
Save
Save