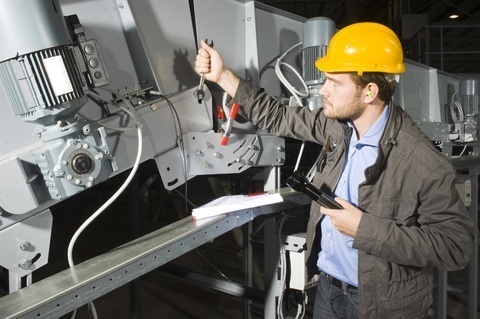 If you're looking for a stable, in-demand career but don't want to spend years in school racking up debt, consider the skilled trades. These careers are often overlooked, yet essential to society. And skilled workers in these areas can earn more than many college graduates. Listed below are five promising careers in the skilled trades that not only pay well but also offer steady employment opportunities.
HVACR Technician
Heating, air conditioning, and refrigeration mechanics and installers (also known as HVAC or HVACR technicians) repair and install heating, cooling, and refrigeration systems in homes, offices, schools, and other buildings. They may also determine energy usage and make recommendations on how to improve efficiency. Many specialize in specific types of equipment, such as commercial refrigeration or solar panels. Post-secondary education at a technical or community college, in addition to on-the-job training, is required. The median annual pay for HVACR technicians was $43,640 in 2012. Projected growth through 2022 is 21%.**
Plumber
Plumbers and pipefitters install pipes and fixtures, inspect and test systems, troubleshoot problems and replace parts. In order to become qualified, one must complete an apprenticeship under an experienced plumber. Most are employed by contractors, while approximately 11% are self-employed. They may be required to work nights and weekends in order to handle emergencies. Plumbers earned a median annual salary of $49,140 in 2012 and projected growth is 21% faster than average.
Electrician
Electricians install and maintain electrical power in homes, businesses, and other facilities. Most electricians work for contractors, while other are self-employed. Electricians often work in noisy and dangerous environments, so safety awareness is important. An apprenticeship is required for entry into the field and many states require electricians to be licensed. Electricians earned a median annual salary of $49,840 in 2012 and projected growth through 2022 is 20%.
Welder
Welders and solderers weld and join metal parts and fill holes or seams in metal products. Most work for manufacturers and in the construction industry. Knowledge of safety procedures and use of protective equipment is important, as welders work in hazardous environments. Although projected growth (6%) is slower than average, skilled welders can still expect good job opportunities. Welders earned a median annual salary of $36, 300in 2012. On-the-job training is required for entry into the field.
Mechanic
Similar to other jobs on this list, a mechanic is a necessary expense that most people can't eliminate. No matter how bad the economy, mechanics will be in demand because cars are essential for travel in many regions. And if you gain a reputation as a competent and honest mechanic, you will likely find yourself with more work than you can handle. Most mechanics work at automotive repair shops, while others may work for car dealerships or auto parts stores. Long term on-the-job training is generally required. Mechanics earned a median annual salary of $36,610 and projected growth through 2022 is 9%.
If you're interested in a particular skilled trade, inquire about training at your local trade school or community college. Also, try job shadowing with an experienced professional if possible.
**Salary and job growth data from the U.S. Bureau of Labor Statistics Occupational Outlook Handbook