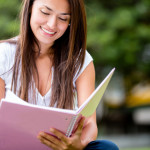 After a stressful year of balancing classes and other responsibilities, you may be tempted to spend all summer relaxing. But summer is the perfect time to beef up your resume, gain valuable work experience and make connections to expand your network. It may not be ideal to spend summer working or taking classes, but you'll be glad you didn't waste your summers when it comes time to look for your first real job after graduation. Some productive ways to spend your summer:
Internships
Internships are becoming the new entry-level jobs. Employers expect experience from graduates, and the best way to get that experience is through internships. And many companies fill entry-level positions almost exclusively with former interns. If you're looking for a last-minute summer internship, visit your campus career center. You can also read our guide to finding a summer internship.
Summer Classes
There are several advantages to taking summer courses. Getting a class or two out of the way during the summer can help to reduce stress for the upcoming year. Also, summer courses often have smaller class sizes and you can focus on one class at a time rather than five or six. Even though summer term may be shorter, you should still make an effort to get to know your professors and classmates. Consider taking classes that you know will require more time. When fall comes, you'll be relieved to have the hardest courses out of the way.
Summer Jobs
Whether you're working in a field related to your field of study or not, a job is a job. Employers value work experience, even if it isn't industry-specific. No matter what your summer job, you can gain transferable skills that may be used in any career. A job will also allow you to gain references from supervisors and coworkers, which you'll need when it's time to find your first job out of college.
Volunteer Work
Volunteering is an alternative to internships and summer jobs. Ideally, the volunteer work would involve your field of study. However, any work can lead to connections that expand your network. And like a summer or part-time job, it's also a good way to gain transferable skills. Make the most of your volunteer work by taking on leadership roles and making connections with fellow volunteers.
Summer is the best time to catch up on things you couldn't focus on during the school year, whether it be academic or career-related. Invest your summer time wisely, and you'll find that your sacrifice was well worth it.