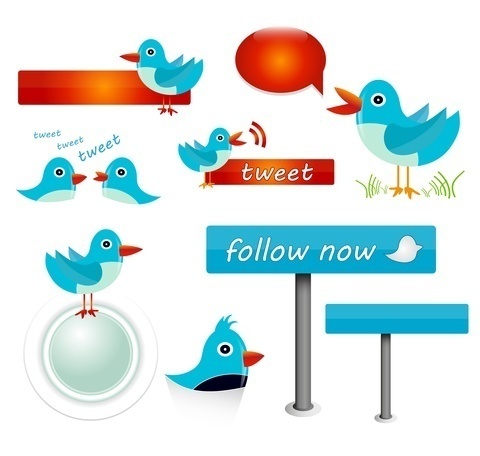 Social media is a great way to make connections and build your network. But you may also find your perfect job on social media platforms. One of the most useful sites for finding a job is Twitter. When considering an online presence, most job-seekers may dismiss Twitter because it isn't exclusively for professional networking. But there are many companies, career experts and recruiters tweeting valuable information. Some steps to take when using Twitter for your job search:
Use a Professional Picture and Description
Your profile picture doesn't have to be a professional head shot, but it should look decent. No skimpy clothes, party pictures, or other things you wouldn't want a potential employer to see. Use the description section to your advantage by explaining your education, skills, and career goals. If you have a LinkedIn profile or other professional online presence, link to it in the website section.
Keep Up With Industry News
One way to impress potential employers on a job interview is to demonstrate up-to-date industry knowledge. Follow industry-related accounts to stay current with your chosen field. Favorite important news for future reference.
Tweet Career and Industry-Related Information
Keep your tweets professional, focusing on your chosen career field or job search. Share industry news and re-tweet information from respected experts to show your commitment to a career in the field.
Follow Job Accounts of Companies You Like
Applying to jobs directly through a company's career website is much better than applying through a job board. Follow the job accounts of companies in your industry to see the latest job openings as soon as they're posted. Be sure to follow industry-specific job boards as well.
Follow Your Campus Career Center
If you're still in college, follow your career center for information about job fairs and other career opportunities. Many students don't take advantages of career services offered at their schools, so take advantage of any help offered by your career center. You may gain access to exclusive job listings and alumni networks. Career centers usually provide free resume help and mock interviews too.
Interact by Commenting, Re-tweeting, and Replying
Don't be a passive user. You're more likely to gain the attention of recruiters and potential employers by regularly tweeting and interacting with other users. Comment on tweets, re-tweet, and reply to questions.
Twitter is an all-in-one career resource. You can keep up with industry news, network with other professionals or job-seekers, and search for jobs. Just be sure to keep your profile professional and leave out your personal life.