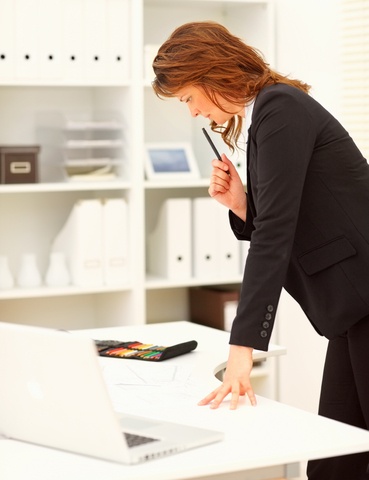 Do you have a love for home architecture? Have you always wanted to design and build houses to fit the specific needs of individuals? Or maybe you want to create beautiful luxury and designer homes that will be featured in top design magazines. If so, becoming a home designer or architect may be a great career option. Read on for steps to achieving your dream of designing homes.
Study architecture. The first step to becoming qualified to design and build homes is to study architecture.  Don't make the decision to get a degree in architecture lightly. Architecture programs are competitive and require a lot of hard work. Only those who are truly interested in all aspects of architecture should pursue this course of study.
Job shadow and conduct informational interviews. Home design is particularly competitive, because many architects are interested in designing homes. In order to get your foot in the door of this particular niche, you'll need to get some experience and learn from other home designers. Contact home designers in your area and ask if you can job shadow for a day or two. Also, conduct informational interviews in order to learn how to break into home design.
Get internship experience. As with any industry, you want to gain as much internship experience as possible. Not only will interning provide work experience to put on your resume, but it will also allow you to make industry contacts (see below) and you may be hired on by these same companies after graduation. Even if you aren't able to intern for a home building or design company, experience counts and can propel you toward your end goal.

Make industry contacts. Start making contacts with professionals in the architecture and design industry before you graduate. A couple of great ways to create a professional network are to intern and/or job shadow (see above) and to talk to your professors. Your instructors likely have industry experience and can prove invaluable as you navigate the competitive job market.

Prove yourself. Before you start the interesting stuff, you'll likely have to prove yourself worthy of designing entire structures on your own. These first years may not be what you envisioned when you decided to become an architect, but they are critical to building skills and experience.
Architecture can be competitive and stressful career. You're not only responsible for a structure's function and appearance, but also it's safety. However, it can be extremely rewarding to see a beautiful home or building that you designed.