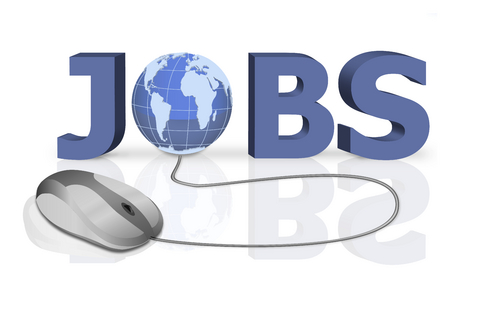 FlexJobs has detailed three new online scams that specifically target job seekers interested in work-from-home jobs. These job scams include the reshipping scam, the Post Office scam, and the online interview scam.  According to a FlexJobs survey with over 2,600 respondents, 17 percent of job seekers have reported being a victim of a job scam at least once, if not multiple times.
"The best protection against job scams is to equip job seekers with information about the latest techniques scammers are using to trap their victims.  Many people believe that job scams are always very obvious and easy to avoid, but unfortunately there are an increasing number of sophisticated job scams," said Sara Sutton Fell, founder and CEO of FlexJobs.  "Since there are an estimated 60 to 70 scams for every one legitimate work-from-home job position, job seekers looking for telecommuting roles have to be vigilant in guarding against fraudulent opportunities."
Three new job scams and how to avoid them:
Reshipping Job Scam: Job seekers receive packages usually containing devices such as laptops or iPhones at their home. They test the products, then ship them to an overseas location. The items, however, have been purchased with stolen credit cards–scammers use the job seeker to smuggle the goods out of the country. Victims can be sued for robbery or even mail fraud, since the postage labels for reshipping can also be fraudulent.
Know the job titles scammers will use to advertise for the position. Reshipper has now become synonymous with job scams, so the listing could become "merchandising manager" or "package processing assistant."

Familiarize yourself with the duties of this scam. They might include receiving, processing, and mailing packages to a foreign address using pre-paid postage mailing labels that are provided by email.
Post Office Job Scam: Scam artists are now targeting people looking for federal or post office jobs as their next victims. The scammers advertise in classified sections of local newspapers, or on sites like Craigslist, and offer, for a fee, to help job seekers find and apply for federal or post office jobs. They might even urge job seekers to buy study materials for the postal exams. They even offer a money back guarantee should the job seeker fail to pass the exam.
Know where to apply. Scam artists would like you to believe that there are "hidden" postal and federal jobs that only they have access to, but all openings with the U.S. Postal Service can be found by visiting usps.com/careers or by clicking the careers link at the bottom of the usps.com home page. Apply via the USPS website, not via a third party.

Don't be fooled by an official-sounding name or title. The FTC reports some scammers using names like the "U.S. Agency for Career Advancement" or the "Postal Employment Service," neither of which exist.
Online Interview with a "Real" Company Job Scam: Scammers use the names of real companies to capitalize on the good company's name and lure unsuspecting job seekers into their scam. Once they're "hired," they are either scammed by providing their private information (such as a Social Security number, bank account info, or both) or they unwittingly become part of a crime by transferring stolen money or goods into or out of the country or across state lines. The job seeker could then even be charged with a federal crime.
Contact the company. Contact the company to ensure that the job is legitimate, but don't use the number the recruiter provides. Do a fresh Google search to find the company's website, and then verify that the company actually has a job opening for the position you're applying for.

Search for the job online. If the result comes up in other cities with the exact same job post, it is likely a scam.
Other tips to avoid job scams and red flags to consider during the work-from-home job search process include:
Interviewing via instant message: Recruitment through text message or instant message is not a common practice. Most hiring managers will reach out via email or phone, and follow up with either an in-person or phone interview. An IM interview is mostly a scam if it's very short and the job seeker is offered the job before they're asked any real questions. Also, scammers will press people to accept the job right away, without giving them a chance to think it through properly.
Watching where your resume is posted online: If a resume is posted online, scammers can often determine not only that the person is job hunting, but also find personal contact information. If you're going to post your resume online, only include an email address.
Providing any payment to the company: There are no legitimate jobs that require job seekers to receive money, keep a portion, and forward the rest. Training, computer equipment, or programs necessary for the job should be detailed up front, so that job seekers are aware of any investments they need to make. Some scammers sell "work-from-home kits" that promise to teach people how to make money from home.
Giving out personal banking info: If a job requires clicking a specific link or asks for detailed personal and financial information, it's very likely they are trying to collect sensitive information for malicious use. There is never a good reason why a potential employer would need access to a candidate's bank account.
About FlexJobs
FlexJobs is the leading online service for professionals seeking telecommuting, flexible schedule, part-time, and freelance jobs. With flexible job listings in over 50 career categories, and opportunities ranging from entry-level to executive and freelance to full-time, FlexJobs offers job seekers a safe, easy, and efficient way to find professional and legitimate flexible job listings. Having helped over one million people in their job searches, FlexJobs has appeared on CNN and Marketplace Money and in TIME, Forbes, Fortune, and hundreds of other trusted media outlets. FlexJobs' Founder & CEO Sara Sutton Fell has also launched two additional partner sites, Remote.co and 1 Million for Work Flexibility, to help provide education and awareness about the viability and benefits of remote working and work flexibility.