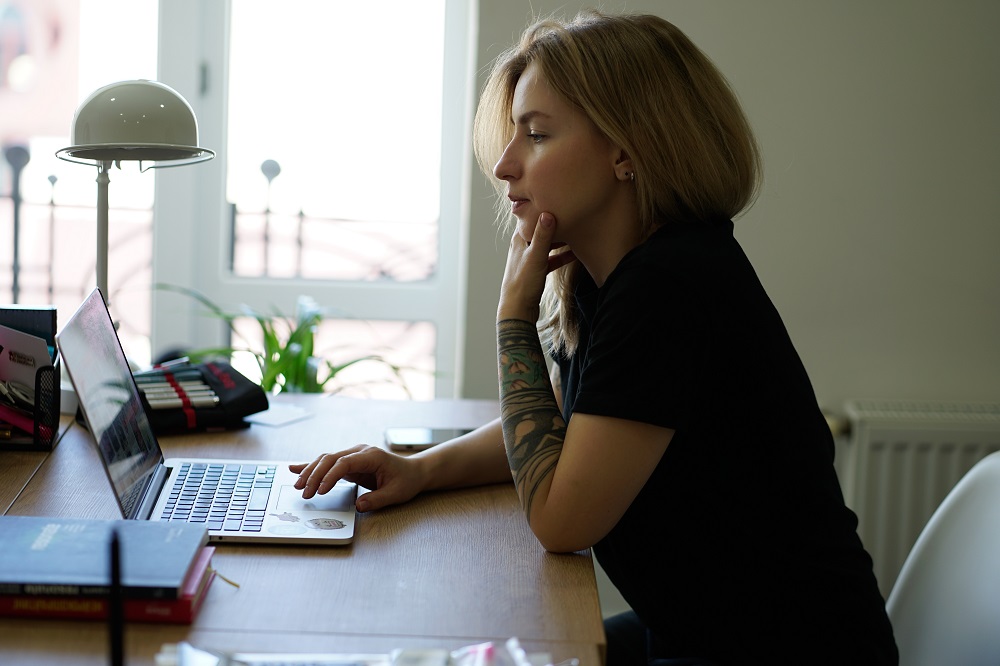 As the number of unemployed workers continues to increase during the COVID-19 pandemic, work-from-home job scams are also likely to increase. The promise of working remotely has always been appealing for many people, but it's particularly enticing for those wishing to stay safe at home while earning money. Work-at-home jobs have always been a target of scammers, but job seekers are particularly vulnerable during a global crisis. Knowing how to differentiate legitimate work opportunities from harmful ones is the best way to protect against fraud while searching for a remote job. To help job seekers protect themselves against work-at-home scams, FlexJobs has identified 12 common job search scams, along with key tips to help job seekers stay safe.
"Given that many states in the U.S. have prohibited non-essential businesses from operating, more people are searching for work-from-home jobs, and scammers are incredibly tuned into the fact that some job seekers are desperate to make money. These scammers will use this opportunity to pounce on and try to trick new professionals who may not be accustomed to looking for remote jobs," said Sara Sutton, Founder and CEO of FlexJobs. "And especially right now as scammers become more sophisticated and see opportunity, it is critical for job seekers to educate themselves on how to stay safe," Sutton said.
12 Common Work-From-Home Job Scams
Data Entry Scams

Pyramid Marketing

Stuffing Envelopes

Wire Transfers

Unsolicited Job Offers

Online Re-shipping

Rebate Processor

Assembling Crafts/Products

Career Advancement Grants

Using Fake URLs

Gaining Access to Personal Financial Information

Communicating Through Chat
Signs of a Work-From-Home Job Scam
There is a sense of urgency, or the recruiter is pushing you to accept the job now. Any legitimate company won't push you into accepting a job offer immediately.

You're asked for personal financial information—such as your social security number, your bank account, your home address and phone number, your date of birth, etc.—early on in the job interview process.

The job pays a lot of money for little work. After all, if it sounds too good to be true, it almost always is.

The company boasts several rags-to-riches stories that showcase high-flying lifestyles.

The job posting mentions quick money, drastic income changes overnight, etc.

The job posting has glaring grammatical or spelling errors.

The product is supposedly endorsed by countless celebrities or public figures.

The contact email address is personal or one that mimics a real company's email address

The job requires several up-front expenses from candidates.

Compensation is based on how many people you recruit.

A recruiter offers you the job immediately without verifying your work experience or doesn't ask for references.
Consider Keywords
'Work-from-home' and 'work-at-home' are most commonly used by scammers. Keywords like remote job, virtual job, and telecommute job are used more by legitimate employers.  The following options (and variations) can be indicative of a work-from-home job scam:
Work-from-home

Work-at-home

Free work from home jobs

Quick money

Unlimited earning potential

Multi-level marketing

Envelope stuffing

Investment opportunities and seminars
How to Protect Yourself
Research the Companies: Conduct research to see if you can find out any info on the recruiter/hiring manager contacting you  to determine if they are indeed a real person. The Better Business Bureau and the Federal Trade Commission can be great resources to find and report online job scams. You should be able to find a trail verifying the person and company, and, if not, you may want to reconsider moving forward with the job process.
Connect with the Company Directly: A hiring manager might reach out to you with a potential job. They might offer all the details about the job but not the biggest one of all—the company hiring for the job. Although they might say they can't disclose the company or they'll lose the potential commission associated with placing you in the position, you should know for certain the name of the company you're interviewing for. If the hiring manager won't tell you, it could be a sign that you're in the middle of a scam. So contact the company that you might be working for to verify that a) the job recruiter is working for them, and b) the job you're applying for exists.
Question the Communication: The job interview process has evolved quite a bit over the years to keep up with changes in technology. Almost everything is done online, from job applications to interviews, particularly for remote positions. That being said, there are still a few red flags when it comes to using technology for hire, and those are email or instant messaging. Any legitimate hiring manager or boss will not conduct a job interview via instant message or email. Most often, you might be initially contacted by email, but after that, you should still have a phone and/or video interview.
To help job seekers make their work-at-home job search easier and safer, FlexJobs has also created a free comprehensive downloadable guide to finding a remote job. This definitive guide will help job seekers understand the work-from-home job market and the opportunities available, hone job search tactics, craft a resume and refine interview skills specifically for remote job opportunities.
About FlexJobs
FlexJobs is a premium online job service for professionals seeking flexible work, specializing in full-time and part-time remote jobs, employee and freelance jobs, and on-site jobs with flexible, part-time, and alternative schedules. Since its start in 2007, FlexJobs has helped more than 4 million people in their job searches and has created the largest vetted database of legitimate flexible job opportunities in over 50 career categories. In addition, FlexJobs provides robust career support, including curated expert resources and career coaching services, to partner with job seekers in all phases of their journey. A trusted source in the media, FlexJobs has been cited in top national outlets such as CNN, Wall Street Journal, New York Times, CNBC, Forbes, and many others.