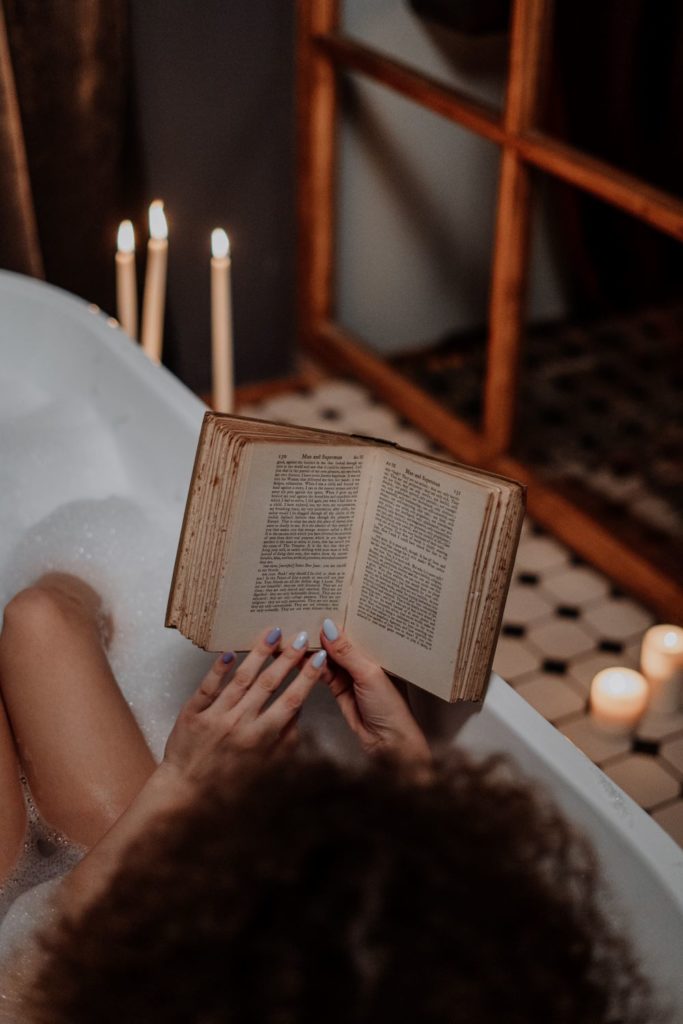 Photo by cottonbro studio
Before beginning the work or school week, it's important to set aside a day to "reset" and start with a clean slate and relaxed mind. A reset day may mean different things depending on your habits, personality and schedule. For some, a reset day is all about relaxation and self-care. For others, it may involve cleaning and organizing. This day is all about setting yourself up for a successful week. It's important that on this day stress is minimized and personal fulfillment is maximized. A day to "reset"  should leave you feeling relaxed and  prepared for the week ahead. Read on for suggestions for what to do and products to use for your reset day.
Things to Do:
Journaling
Planning the week ahead
Relaxing hobbies (puzzles, crafting, photography, etc.)
Light cleaning
Organizing papers, emails, and other items that pile up during the week
Reading
Full skincare/haircare/etc. pampering routines
A warm bath
Yoga
A walk in nature
Power naps
Meal prepping
Disconnect from social media
Great Items for a Successful Reset Day
Whether you choose to organize, practice a favorite hobby or relax, these items can help get you started on resetting the mind and body.
The PAPERAGE journal is great for brainstorming, writing your thoughts, making to-do lists or planning. It features an inner expandable pocket, sticker labels, ribbon bookmark & elastic closure band. The journal also comes in a variety of colors and has a lay flat design for easy writing.
These colorful journal pens are great for journaling and planning. With 18 colors and a fine tip for smooth writing, you can keep your journal or planner well-organized and aesthetically pleasing.
For comfortable exercise experience, this extra thick mat with textured surface makes for an affordable yet effective addition to your routine.
A long warm bath is a great thing to do when you want to relax and forget worries. This caddy allows you do to other relaxing activities while in the bath – it can hold a book or tablet, a glass or wine, cellphone, and more.
A nice candle sets the mood for a relaxing day. The right scent can help clear your mind and make you feel less stressed. Light a candle and enjoy a day of calm.
A good face mask is a great reset day essential. Whether you have skin concerns or just want to feel nice, this mask is based on an advanced formula composed of a variety of quality ingredients.
Self-care is important to make yourself feel better after a stressful week and start the next off well. These under eye patches from Celor are affordable and include ingredients such as mica gold, collagen & Centella Asiatica.
Beauty by Earth's eucalyptus mint shower steamers are made to provide an immersive, relaxing experience to both relax you and lift your mood. If you can't take bath, an aromatherapy infused shower is a great alternative.
These stress reducing cards were developed by mental health professionals and require no meditation experience. They will teach you about body awareness, visualizations, and how to focus on breathing.
A reset day is more than about practically preparing for the week, its also about emotional and mental preparation. It's full day to get your mind in a positive and relaxed state so that you'll have a successful week ahead.