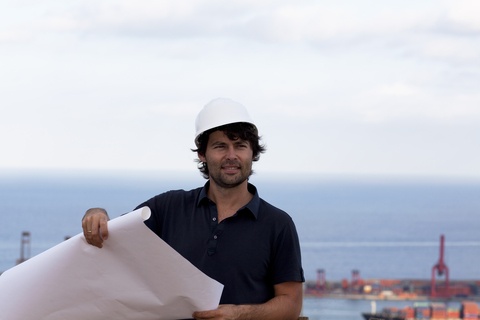 It may seem the more boring the career, the easier it is to find work. You may feel forced to choose between a stable career and an interesting career. However, there are several high demand jobs, interesting jobs in a variety of industries. If you're looking for a career with a good outlook that's also intellectually stimulating, consider the following jobs:
Market Research Analyst
Market research analysts study sales trends and conduct market research studies to determine the best way to promote products or services. They devise marketing campaigns based on their research, and report on the success of their campaigns. Projected growth for the field is 32% through 2022*. The median annual pay for market research analysts was $60,300 in 2012. In order to become a market research analyst or marketing specialist, one must obtain a bachelor's degree, preferably in a related field such as marketing or business.
Diagnostic Medical Sonographer
Using special imaging equipment, diagnostic medical sonographers produce images of the body's organs and tissues. These images are used to help doctors diagnose and treat patients. Sonographers may specialize in certain areas, such as breast sonography, obstetrics and gynecological sonography, or abdominal sonography. An associate's degree in medical sonography is required. Higher than average growth is projected through the next decade, with a 39% increase predicted through 2022. Median annual pay was $60, 350 in 2012.
Petroleum Engineer
Petroleum engineers design methods and equipment for extracting gas and oil from the earth. Although petroleum engineers  work in offices and research labs, they also may spend long periods of time outdoors at drilling sites. Petroleum engineers earned a median pay of $130, 280 in 2012 and 26% growth is projected through 2022. A bachelor's degree in petroleum engineering is a requirement for most entry level jobs.
Web Developer
Web developers plan and design websites or applications. They are responsible for both the site's appearance and technical aspects. About a quarter of web developers are self-employed, while others work for computer design firms or other organizations. Projected growth is faster than average, with a 20% increase in demand expected through 2022. An associate's or bachelor's degree in a related field is the requirement for most jobs. Median annual pay for web developers in 2012 was $60, 500.
Event Planner
Event and meeting planners organize plan and organize events such as business meetings, conferences, and weddings. Their duties include ordering supplies, booking venues and accommodations, finding vendors and overseeing the event budget. Event planners earned a median annual pay of $45,810 and 33% growth is projected through 2022. Although there are no formal requirements for entry into the field, a bachelor's degree in hospitality, public relations or other related subject is generally preferred.
Want more great career ideas? Read 50 Best Jobs for Your Personality, 3rd Ed
* All growth and salary data from the US Bureau of Labor Statistics Occupational Outlook Handbook