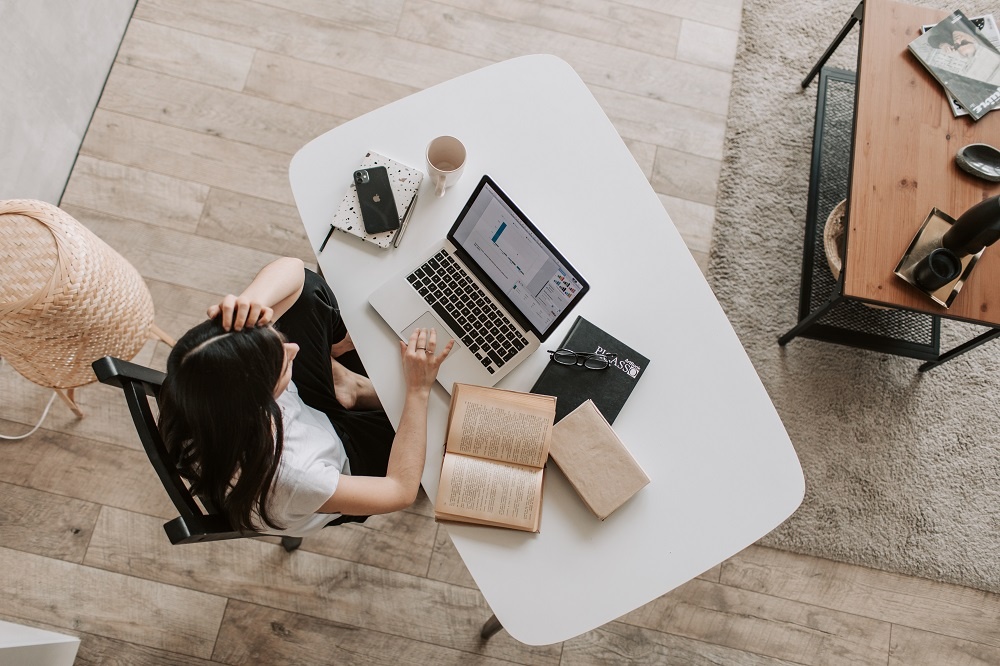 Photo by Vlada Karpovich from Pexels
With more people working and learning from home, it's imperative that a home office fosters productivity. Not only should a home work environment encourage productivity, it should also be comfortable. Even if you plan to go back to work at the office or learning in the classroom, always keep a dedicated space for working and studying at home. Whether your home office is a small corner of your bedroom or a dedicated room, the following items* will make your workspace more comfortable, functional and inviting.
5 Great Items for your Home Office
ComfiLife Gel Enhanced Seat Cushion
Sitting for long periods of time can cause back problems. An orthopedic seat cushion will help improve your posture and relieve pressure on your spine. A seat cushion may not be the most glamorous addition to your home office, but it could be the most important.
Even if you aren't a plant person, adding some greenery to your home office will make the space more cozy and relaxed. A table top terrarium is perfect for a plant beginner and those with limited space. A little bit of nature is always a mood booster when you're stuck inside working all day.
Instead of a blank wall or typical picture, try some inspirational wall art for your work space. Whenever you need encouragement, you just have to look up. Inspiring words help you stay calm during stressful work days. And seeing a positive phrase or quote every day engrains it in your mind so that you really start to believe it whether you're working or not.
A room divider is the perfect way to separate your work space from personal space when you don't have a dedicated home office. And if you do have a home office room, a divider can add a nice background for Zoom meetings or online classes.
A desk should have plenty of surface space in addition to some storage. The Cubiker desk meets both of those criteria and comes in a variety of sizes. The iron bars and adjustable leg pads add stability. With a sleek design and multiple color choices, it's a great fit for any office.
A few key items can turn a boring work or study space into an inspiring home office. Whether you want a more comfortable chair or a little decoration, investing in your work-from-home area is always a smart decision.
*All Amazon links are affiliate.