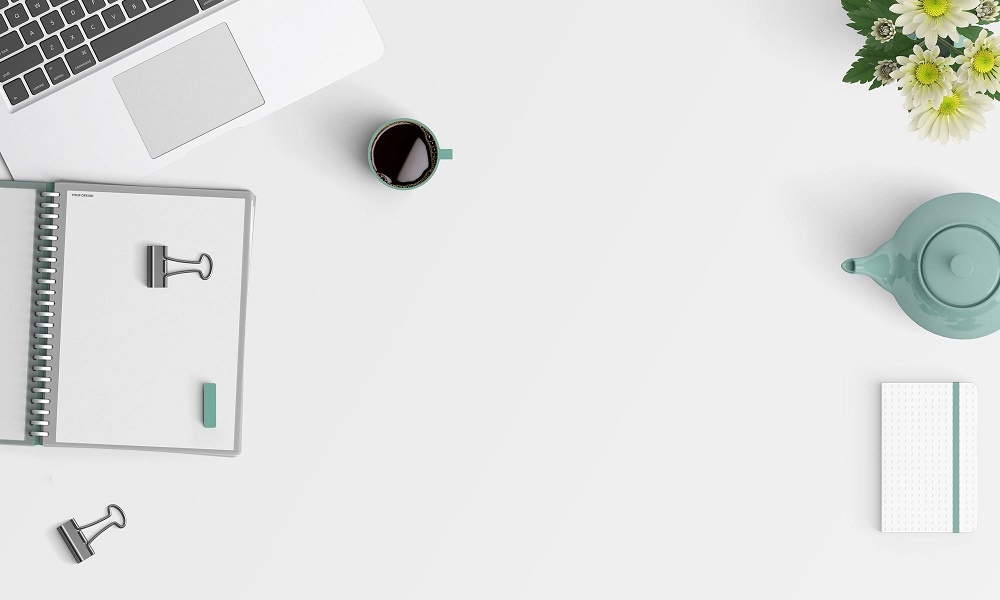 As more employees are working from home, it's important that remote workers create the right space to maximize productivity. When setting up your home work space, look for items that inspire you and make completing tasks more efficient. By creating a calm environment free of distractions, you'll not only be more productive but less stressed. Read on for must-have products to consider for your home office.
Desktop Organizer
Organization is crucial when working from home. A desktop organizer with room for files, important documents and office supplies is a must-have. The SimpleHouseware Desk Organizer is an affordable option with three trays, a sliding drawer and hanging file holder. 
LED Desk Lamp
Items that serve dual purposes will free up space in your home office. The IVY LED Desk Lamp has a built-in USB outlet for charging iPhone and android smart phones. It has an adjusting, extending neck with touch dimmable brightness. The sleek design is ideal for those with limited work space. And at less than $20, it's a great deal.
Seat Cushion
Even the most comfortable chairs can cause strain on the spine if you sit for too long. To avoid pain and improve posture, consider getting the Everlasting Comfort Seat Cushion, designed to improve bad posture and relieve leg pain while sitting for long periods. The advanced memory foam coccyx seat cushion responds to the heat of your body. The U shaped ergonomic design is recommended by orthopedic surgeons for treatment of chronic or acute pain by alleviating pressure in strategic areas.
Noise Cancelling Headphones
Want to block out noise or listen to hour favorite music while working? Luckily, quality noise cancelling headphones don't have to be super expensive. At less than $60, the COWIN E7 Active Noise Cancelling Headphones have a high-quality built-in microphone for hands-free calls, comfortable protein ear pads, and 30 hours of playtime. NFC Technology allows for quick and stable connection with your Bluetooth enabled devices. 
Desk Drawer Organizers
Keeping your office supplies organized will save you time and reduce stress. Instead of just dumping everything into your desk drawers, choose drawer organizers to separate items. The CAXXA 3 Slot Drawer Organizer with Two Adjustable Dividers offers three sections with one adjustable section. It's the perfect storage solution for decluttering pens, pencils, notepads, paperclips and other small office supplies. 
A good home office setup makes a huge difference in productivity. Managing clutter, eliminating distractions, keeping important documents organized and staying comfortable should be top priorities if you work from home. Need more inspiration? Read our post on How to Succeed While Working Remotely.
*Amazon links are affiliate.