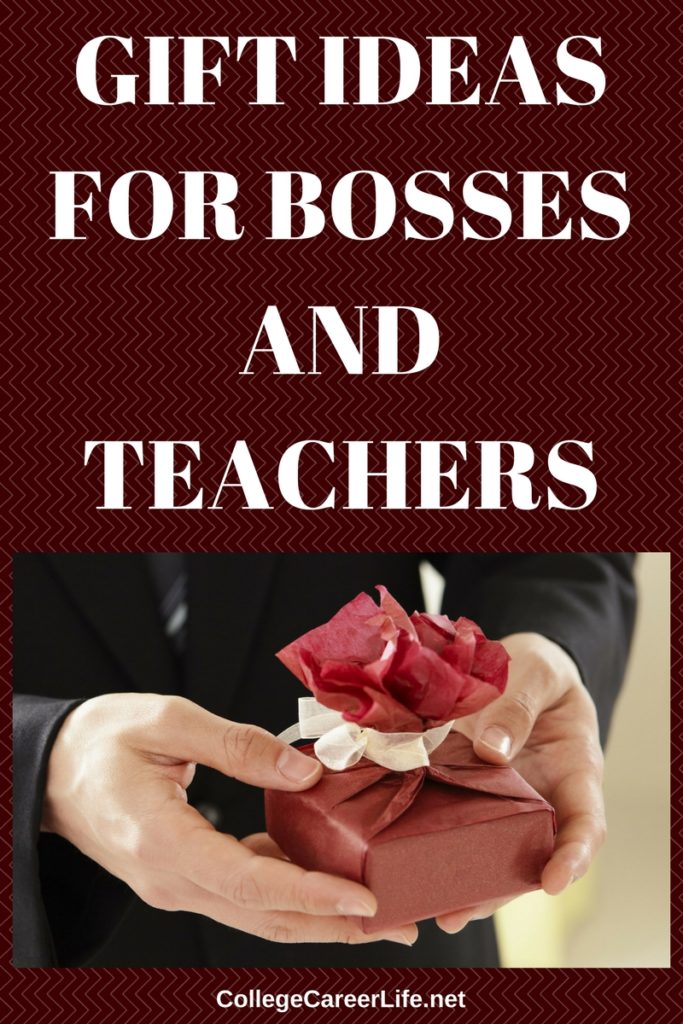 Finding the perfect Christmas or holiday gift is hard enough when you know a person well. But picking out a gift for your boss, coworker or teacher is even more difficult. You can't cross the line into gifts that are too personal and you probably need to stay on a budget. So what kind of gifts are appropriate for giving at work or school? Read on for affordable holiday gift ideas for bosses, coworkers and teachers.
A nice pen is the ideal gift for any professional. It may seem boring, but it's also safe and something the recipient will be sure to use. Fine writing pens are classic gifts and a smart choice for a boss or teacher you don't know very well. You can also choose to pair it with stationary or pen holder if you choose.
A gift basket is a perfect holiday gift selection for anyone, especially coworkers and teachers. It's sure to be used and isn't too personal. There are plenty of gourmet food gift baskets to choose from, including fruit, candy and snacks. If you're not sure of the recipient's tastes, pick a basket with a variety of foods and flavors. For those on a tight budget, something homemade adds a personal touch and saves money.
An insulated mug is a necessity for long morning commutes. Your boss or coworker will be sure to love a travel mug that keeps coffee or tea warm. The LifeSky Insulated Travel Coffee Mug is BPA free and retains temperature for up to eight hours. It also has a vertical lid lock to ensure there are no spills.
A stainless steel card holder is a unique yet professional gift that's perfect for your boss or coworker. The MaxGear Stainless Steel Business Card Case holds approximately 12-18 business cards. And at less than $10, it's also super affordable.
AT-A-GLANCE DayMinder Monthly Pocket Planner
Even if your boss or teacher has a planner, they can always use a backup or secondary planner to use on-the-go. The At-a-Glance Pocket planner is simple and is small enough to throw into a briefcase or handbag. This simple, sleek planner works for all tastes.
Kikkerland Magnetic Hourglass is both professional and fun. A good gift for bosses, coworkers, clients, teachers and professors who appreciate unique items. And although it looks expensive, it's only around $20, proving you don't have to spend a fortune for an interesting gift.
Gift cards may feel like cheating, but if you choose a gift card to a place you know the recipient likes, it's not so impersonal. Also be sure include a handwritten note along with the gift card to show you spent some time considering the person's preferences.
Other holiday gift ideas include books related to the recipient's profession or hobbies, desk calendars, picture frames and stationary. Don't feel too much pressure to get the "perfect" gift. Just showing you thought of the person and made an effort to find a suitable present would be greatly appreciated by almost anyone.